"It is my goal as a dentist to provide help for those in need. It is my privilege to work with our patients, and one that I do not take lightly. Our team is dedicated to be comprehensive with your oral healthcare and take the time to treat you as a person, not just a condition. We want to build a relationship with you. You are not just a number to us; you are family!" — Dr. Jeff Spahr
Education and Continuing Education
Dr. Jeff Spahr received his undergraduate degree at Nebraska Wesleyan University in 1994. He studied at the University of Nebraska Medical Center College of Dentistry and graduated in 1998 with a Doctorate of Dental Surgery. Dr. Jeff is strongly interested in advanced training in oral surgery, endodontics, and dental implantology.
Dr. Jeff purchased the dental practice of Dr. Clayton Peters at our current location in 1998, and began practice as Milford Dental Clinic that September. He and his wife, Dr. Janna Spahr, work together as a dental team to provide for our patients' dental needs with a combined 32 years of dental practice experience.
Professional Memberships
Personal Life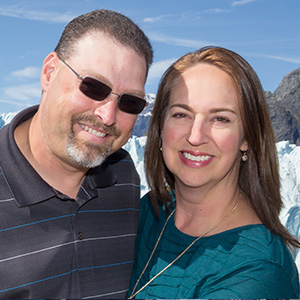 Dr. Jeff and Dr. Janna were married in July 2001. They have two daughters, Savannah and Sarah, in addition to two dogs, one cat, and a flock of chickens and guineas. They enjoy spending most of their free time together as a family.
Having grown up on a farm in rural Seward, Dr. Jeff loves home-improvement projects, spending time outdoors, hunting, and gardening. He also enjoys playing golf in the summer and watching his daughters play various sports.

We offer on-time appointments; CLICK HERE to schedule yours today!